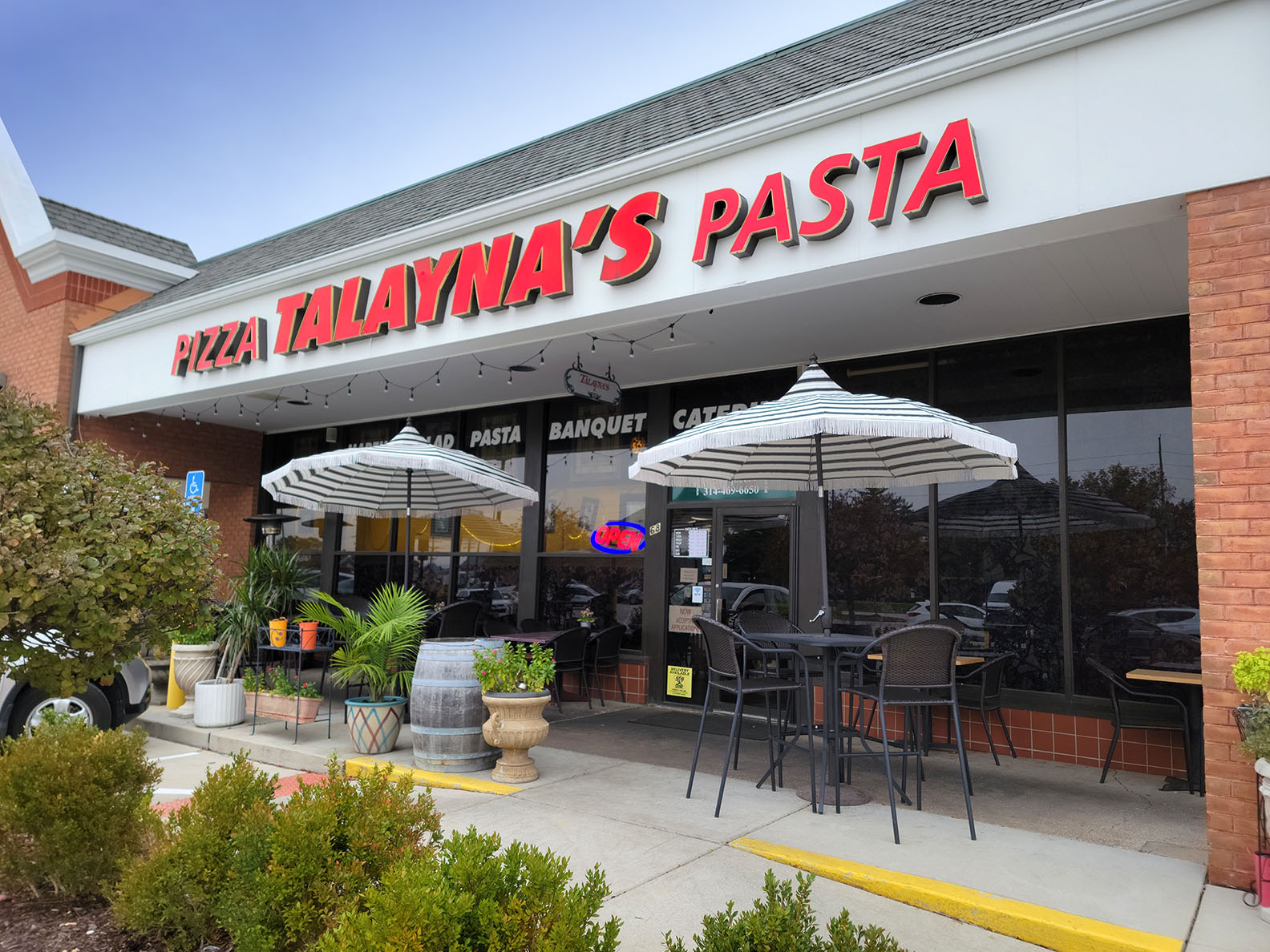 About Talayna's
Talayna's Italian Restaurant, Pizzaria and Pastaria -- serving St. Louis since 1964 -- is one of the oldest and most popular Pizzeria & Italian Restaurants in the area offering Italian, Persian and Mediterranean cuisine, including a large variety of pizzas and pasta.
St. Louisans have known the name Talayna's for over 55 years. As a seasoned business, we know and understand the importance of the best quality food and service. In today's economic environment, we endure by satisfying customers day after day. Owners Mehdi and Susan Rouhani have lovingly maintained the authentic Talayna's style and recipes for nearly forty years, now in the Chesterfield location.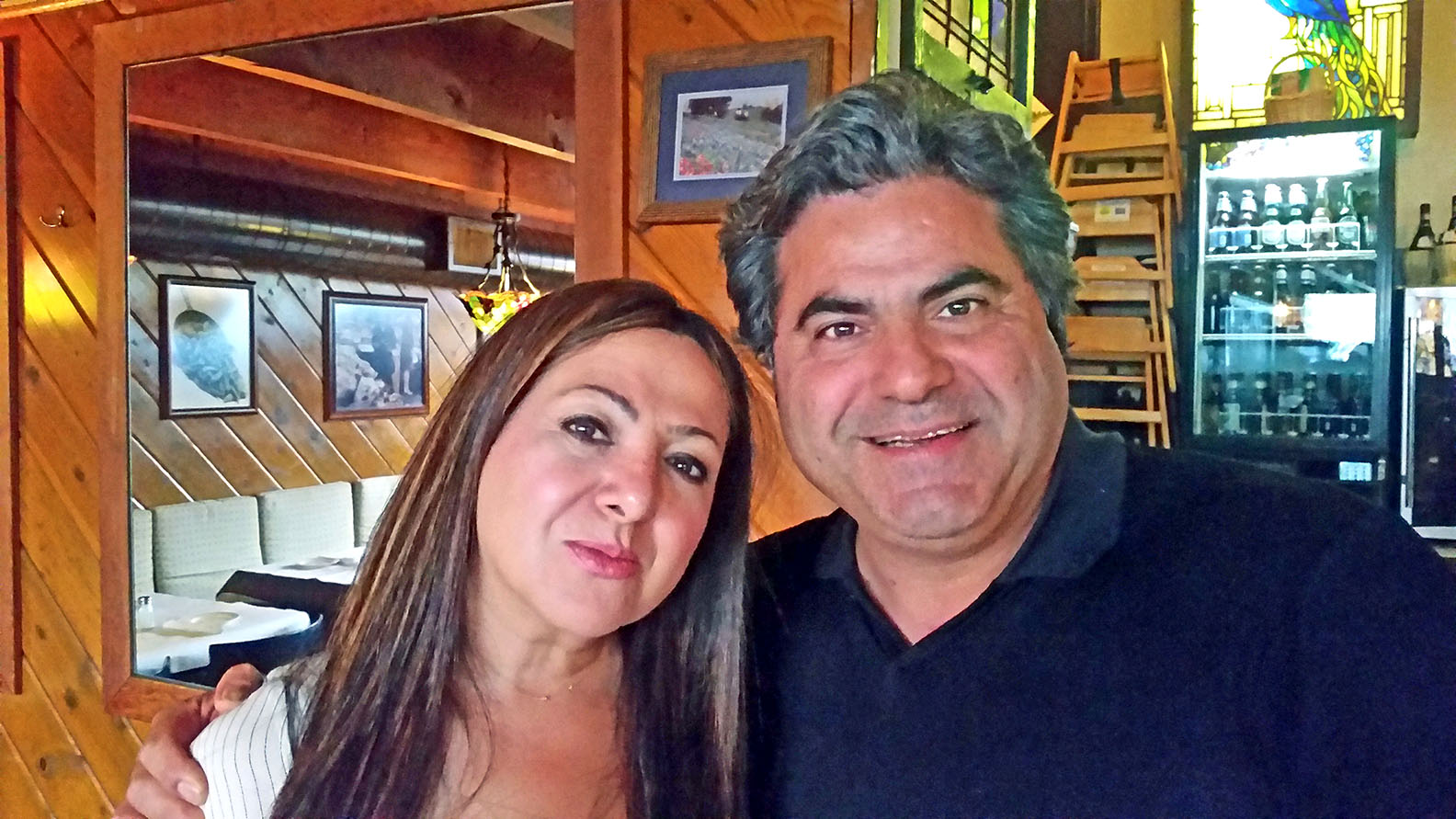 Talayna's Owners Mehdi and Susan Rouhani
Talayna's Italian Restaurant offers fine cuisines in a casual atmosphere, using only the best and freshest ingredients possible. On the menu you will find a variety of pizza: St Louis Style Pizza (thin crust), Chicago Style Pizza (Deep Pan), New York Style Pizza (hand-tossed, featuring the Manhattan 20" and the MONSTER 30") and Artisan Pizza (oval, semi-thick) as well as a number of Gourmet Pizza selections. Also on the menu you will find Appetizers, like the Risoto Balls, Calamari and Eggplant Parmigiana. Enjoy a delicious Soup or Salads, then move on to one of our entrees, such as Chicken Marsala, New York Strip, Shrimp Scampi, or Shish Kabob. In the mood for pasta? Talayna's has the best to offer: Mama's Lasagna, Home-made Ravioli, Penne con Broccoli or Lemon Garlic Fettuccine Primavera, to name a few. Finish your meal with a tempting dessert... and don't forget to order a selection from our bar! Weekdays take advantage of our LUNCH EXPRESS MENU. Feeding a group? Talayna's has a LARGE PARTY MENU, just right for your needs. Talayna's Italian Restaurant offers reservations, carry-out, catering, banquet facilities, gluten-free menu, online ordering, and delivery to the Chesterfield and Creve Coeur areas. Talayna's Italian Restaurant is located at 68 Four Seasons Shopping Center, Chesterfield, Missouri.

Email us anytime:
mr@talaynas.net
.